Direct Attach Copper Cables
Direct Attached Cables, or DACs, are copper cable assemblies made from twinax cable, terminated with transceiver housings on each end. DACs are available in passive or for active variants. Passive DACs are typically 7m in length or shorter and use less than 0.15W of power. Active DACs use additional power (0.5W to 1.0W) to provide better performance for longer reach applications (up to 15M) and a smaller cable diameter.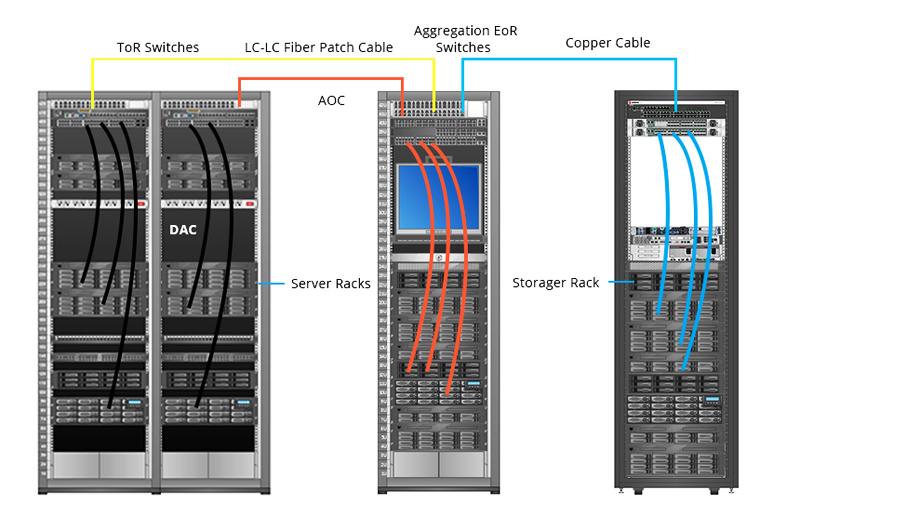 DACs are available for use in standard transceiver form factors, including
● 10G SFP+
● 25G SFP28
● 40G QSFP+
● 100G QSFP28



DACs are commonly used in Top-of-Rack data center applications, connecting network elements to a top of rack switch.
DACs can also be configured to support 4x10G and 4x25G applications. These configurations allow a 100G or 40G switch port to connect to four 10G or 25G ports. The QSFP switch port must support breakout applications and be configured by the user to support. The DAC cable simply provides the electrical lanes for each circuit. Breakout cables are also available in passive variants up to 5 meters and active variants up to 10 meters.